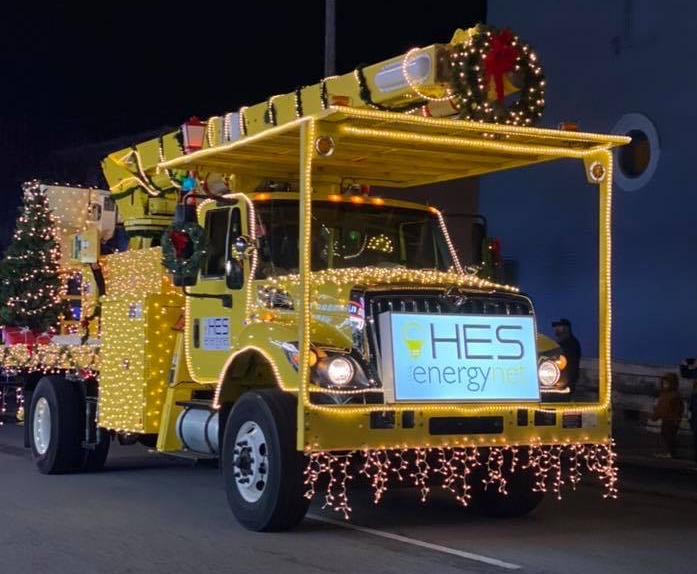 Hopkinsville Electric System and Energy Net will once again be the title sponsor of the 2021 Hopkinsville Christmas Parade on December 11th, 2021. The HES Christmas Parade is quickly becoming a holiday tradition in Hopkinsville.  This year's parade theme is "Home for the Holidays."
The co-grand marshals for the parade will be "First and Front Line Responders" as the parade salutes those who have lead the daily battle against Covid. One representative from Hopkinsville Fire Department, Hopkinsville Police Department, Christian County Sheriff's Office, Christian County Emergency Management, Christian County Health Department and Jennie Stuart Health will lead the parade together.
"HES & energynet is proud to be the title sponsor for the 2021 Christmas Parade. We are excited to see the Christmas night parade return to Hopkinsville this year," comments Jeff Hurd HES/energynet General Manager. "We are proud to sponsor this holiday event which will recognize all the front-line responders who protect and serve our community. HES/energynet wishes everyone a Merry Christmas and hope you enjoy the "Home for the Holidays" night parade."
The Christmas Tree Lighting takes place on Founders Square on December 10th at 6:00 PM. The popular Skating on the Square will return for a two-day run on the ice December 11-12, also at Founders Square. The Farmers Holiday Market will also take place on the same Saturday.