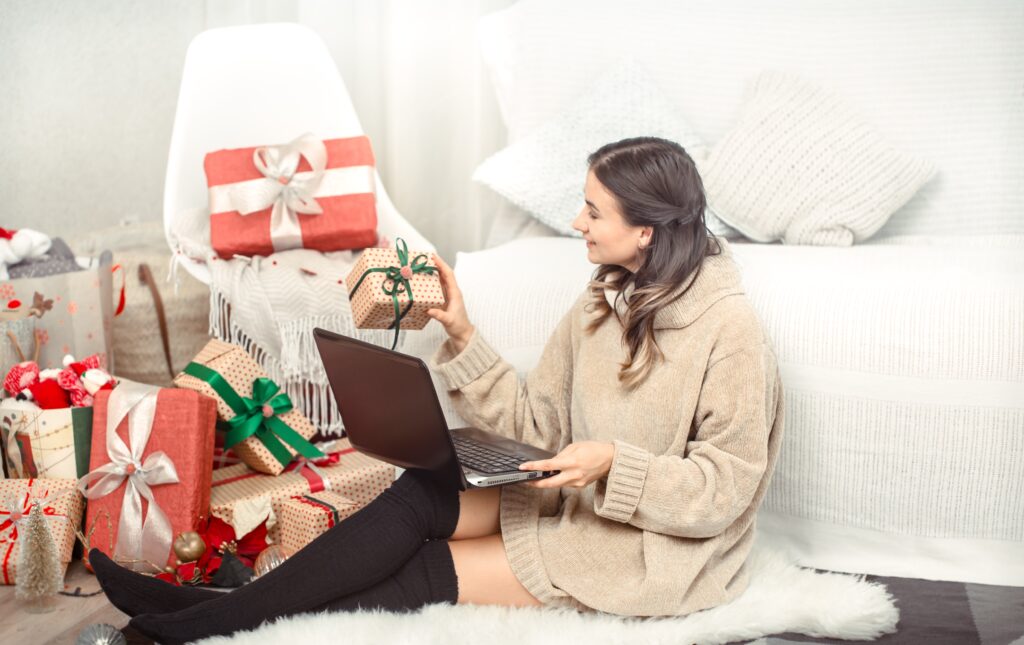 One thing we can all agree on is that 2020 has been anything but normal. COVID-19 has changed the way we live many aspects of our lives, from our buying behavior to how we interact with one another. It's looking like our standard holiday traditions will inevitably be the affected by the pandemic. That's why this holiday season, equipping your home with faster internet speeds is more important than ever before.
An Internet Built for the Holidays
Picture this: While you're hosting a virtual holiday party with your coworkers on your desktop, your oldest child streams their favorite Christmas movie on their laptop and your youngest is avidly tracking Santa's delivery route on their tablet. With all of this activity happening on the same wifi, your traditional internet connection is bound to reach its limits. Switching to a fiber-optic connection will give your house a wider bandwidth, so your family can carry on the holiday festivities without interruption! Let's take a look at some of the ways you are sure to benefit from faster internet speeds.
Video Chatting
With the pandemic putting a halt to many travel plans around the country, video chatting will be the primary way of connecting with family members who live out of state. With a traditional internet connection, you run the risk of your video calls lagging and sounding choppy. By upgrading your internet speed, you'll be sure to take advantage of every moment you have with your relatives.
Enjoy Holiday Movies
Missing your favorite Christmas movie due to buffering issues?  No way! With fiber optic internet, you can binge-watch your favorite holiday movies and shows with the highest clarity and do so without the added monthly bill or additional services that traditional television requires. You can also plan to enjoy a live-streaming shows from venues like the historic Alhambra Theater from the comfort of your home through their new virtual streaming platform.
Track Santa in Real-Time
Santa doesn't take any breaks during Christmas and neither should your internet! Santa trackers have become extremely popular over the last few years and if you have a young one in your family, it's a must have. The high download speeds of fiber optics will allow your family to track Santa's every move without missing a beat!
Virtual Holiday Parties
Be prepared for your company's virtual holiday party by making the switch to fiber optic internet! With a full speed connection, you can partake in the celebration without any limits or barriers.
How energynet Can Help
Aren't benefiting from faster speeds yet? energynet has got you covered! We offer three different fiber internet packages for you to choose from, which include:
Our energynet Home Package includes download speeds up to 200 Mbps, the minimum speed we would recommend for any household.
The energynet Gamer Edition is our middle tier and supports speeds of up to 500 Mbps. If you work from home or have any gamers or students in the family, this package is for you.
The top and final option we offer is the energynet Full Speed Package, providing speeds of up to 1 gigabyte, which is 100 times faster than traditional internet!
All plans include unlimited data usage and there's no contract so there's no hassle involved! Also, energynet has 24/7 tech support based in Hopkinsville, so you can get answers at the times that are most convenient for you. Find out more by visiting https://hop-electric.com/internet/residential-internet/.