This is WHY we walk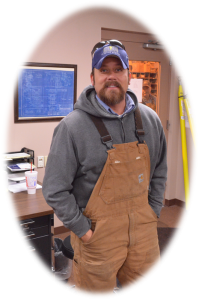 HES/Energynet is proud to participate in Christian County Heart Walk 2019, the signature event for raising funds for the American Heart Association.  Team H.E.A.R.T. (Hopkinsville Electric Always Remembering Ty) is inspired by our coworker Ty Sweeney who lost his young life to a cardiac event. Perhaps now known as Ty Strong, we remember Ty as one of our strongest leaders in the company and loved by everyone. Ty didn't know a stranger and felt it his calling to disciple all who he encountered.  "And, he lived up to this calling," comments team captain and General Manager Jeff Hurd. "He truly was a good and faithful servant." Ty loved working at HES, but had a profound love for his family and his music. He was an accomplished singer and song writer, husband to his sweetheart Sara Dunn Sweeney, proud father to Conley and Claudia, beloved son of Carole and Freddie Sweeney, and little brother to Tracia Sweeney Gray.
Ty's medical emergency occurred on Christmas Eve 2014 and he later succumbed to natural causes that followed the event.  "He left an unfillable vacancy at HES, so we decided to honor his memory by remembering Ty with Team H.E.A.R.T.," adds one of Ty's employees and team H.E.A.R.T. member Michael West.
All here at HES/energynet hold many fond memories of Ty. He was our "biggest and best" of us all! We hope you, too, will be inspired to donate to Team H.E.A.R.T. "change" buckets (inside our lobby and drive-up window). Or give to any organized team thru-out Christian County.
After the recent loss of our dear friend and co-worker Steve Hayes who suffered a massive heart attack earlier in March, we will now be called TEAM H.E.A.R.T.S. –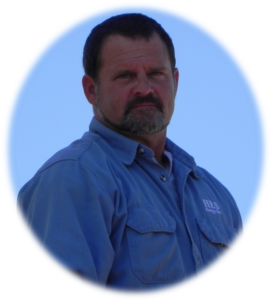 Hopkinsville Electric Always Remembering Ty & Steve.  Steve was one of our senior linemen, one of our hardest workers, and rarely a cut-up at work, but was a known jokester among loved ones that better knew him as "weezy."  Steve was a private, yet prideful, and smart, yet never boasting, personality who set a high standard for all his co-workers to follow. He was an outdoorsman and loved worshiping with his New Work Fellowship family on Sunday mornings.  Words that describe Steve, "dependable, predictable, hard-working, kind," tells Steve's HES crew partner Daven Thomas.  Steve was dad to Alex Hayes and Sara Beth Robertson, brother to sisters Marsha Almon and Cheryl Jones, brother to James, Michael and Johnnie Hayes, faithful son to his favorite lady in his life Peggy Hayes, and granddaddy to two granddaughters.  Some still doubting the reality of our missing co-worker, Steve's absence is fresh and heavy on the hearts of many.
Hopkinsville Electric System wants to remember all of our current and former employees, and their families, who have been affected by and suffered from heart related illness.
Click here to learn more about the American Heart Association and Christian County Heart Walk 2019 www.heart.org/christiancountywalk  #americanheartmonth
Follow us on facebook.