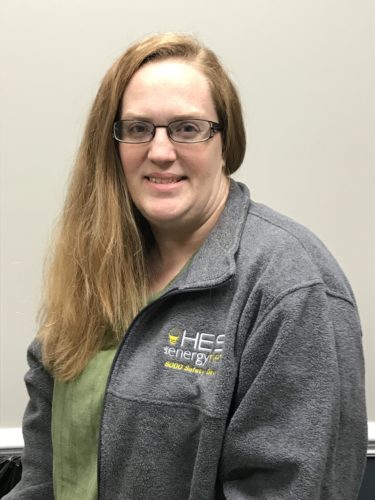 Customer Service Representative Amy McKenzie has been married to her husband Todd for 17 years and has four children, TJ, Beth, Emily and Jessica. In her spare time, she enjoys spending time with her family and crafting. When asked about her favorite part of the job, Amy says, "I enjoy interacting with our customers and getting to know our regular visitors to our lobby." When asked about the importance of HES/energynet for Hopkinsville, Amy says, "I feel like with our smaller customer base, we can get to know our customers on a more personal level and learn their needs so we can better assist them."
HES/energynet is locally based, with offices you can visit or call directly to conduct business with employees like Amy, who are part of the community. We don't want you to spend more than you have to for energy or internet service. Our electric and internet rates are set to cover the cost of running our business and to make investments that will keep our system operating efficiently and reliably into the future. After the bills are paid, the remaining funds are re-invested in our utility to make it better.
We celebrate the public power model all year long. And we say "Thank you" for the trust you have placed in us. Our commitment is to the community we serve. We're your neighbors and we happily serve the people of Hopkinsville-Christian County today to generate a better tomorrow.
We live, work and play here, too! That's what we mean when say we are Community Powered."