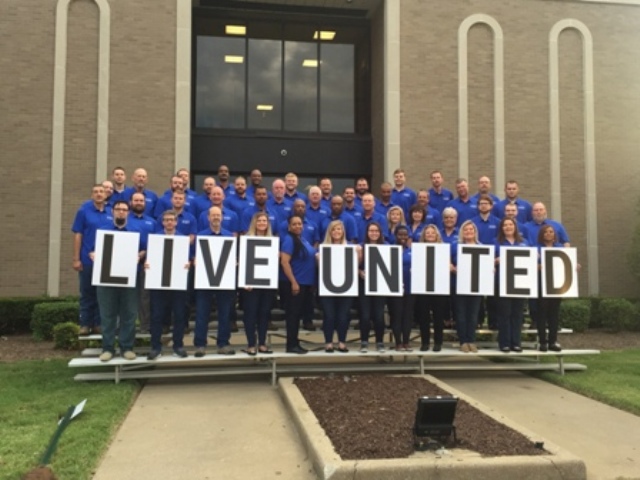 The employees of Hopkinsville Electric System (HES) and energynet have a long history of participating and contributing to the annual pledge campaign for the United Way of the Pennyrile. This important community campaign collects financial contributions from area businesses and residents which are then redirected to 20 area non-profit agencies to provide health, education and income services to residents in Caldwell, Christian, Todd and Trigg counties.
For the 2019-2020 campaign, HES's 48 employees pledged over $25,000. Thirty-one employees extraordinary giving attaining entrance into The Latham Society, which recognizes donors who pledge $500 or more for a given year. HES employees have also taken time to serve in volunteer roles within the United Way organization.
The 2019-2020 United Way of the Pennyrile campaign ends in late February. There is still time to make a pledge and make a meaningful difference in the lives of area residents. For more information about the campaign and the impact it has on residents in the region, visit www.pennyrileunitedway.org. You may also call 270-886-8171.