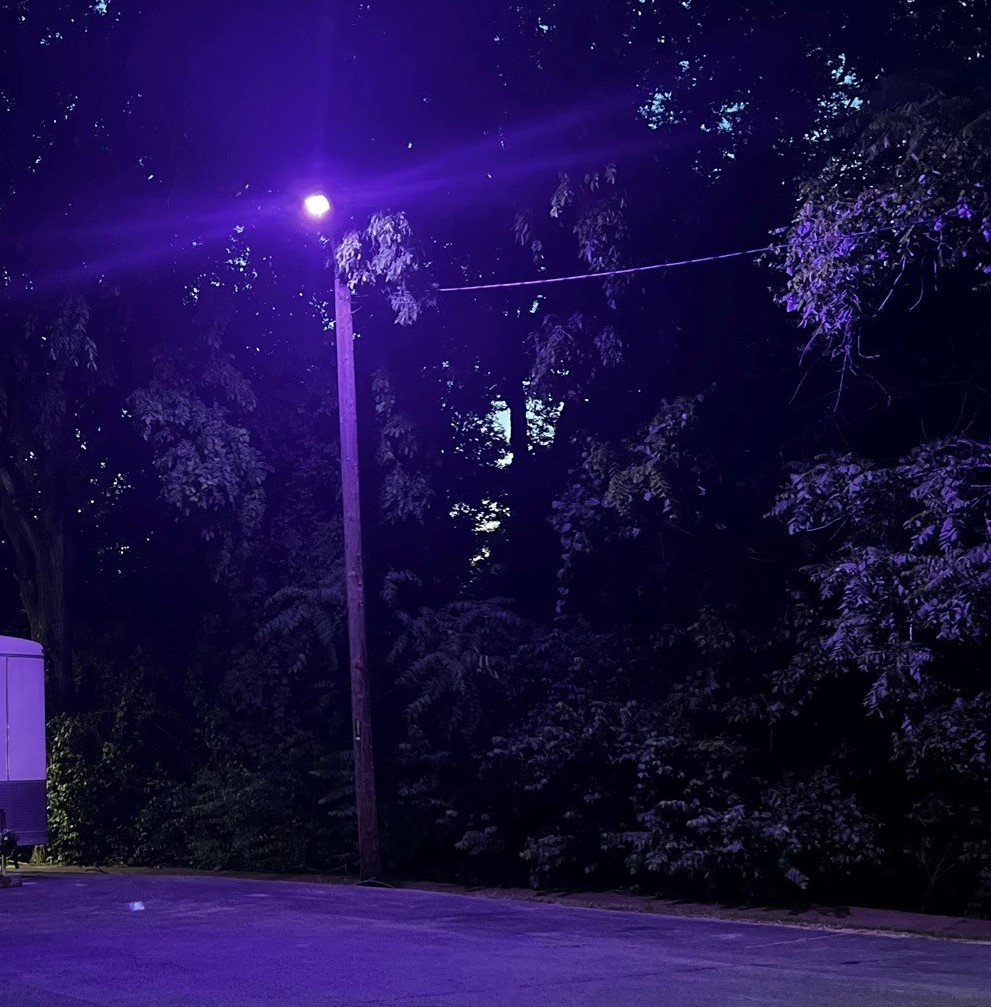 Some residents have recently asked us about the purplish colored street lights around town. First, they are not our attempt to get a head start on Halloween decorations.
Unfortunately, these high-efficiency LED lights were manufactured with a defect that causes their normal white light to eventually turn purple. We are aware of the problem, and are working with the manufacturer now to replace all of the defective lights under warranty.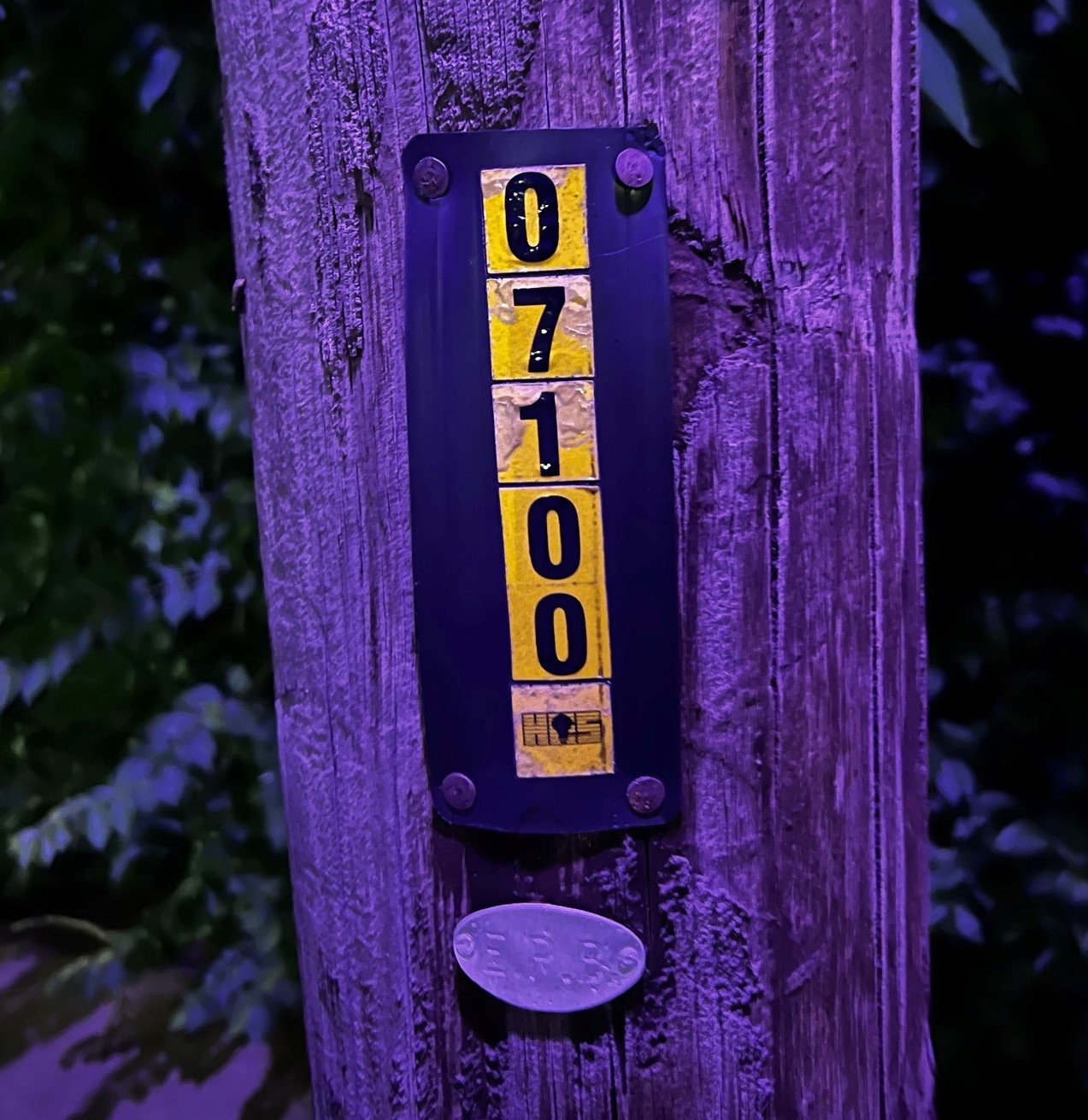 If you notice a blue/purple street light and would like to report it's location to us, first write down the 5-digit pole number (see image below right) which is located on the pole near eye level. Then call us at 270-887-0773 and we will add that light to our replacement list. It is important to note that reporting a light does not mean it will be replaced immediately. These defective lights were sold to utilities throughout the U.S., so many other utilities are requesting replacement lights too. Please be patient with us as we are replacing defective lights with new ones as soon as we receive a shipment.